Plan for a brighter financial future.
Investment climates and individual financial needs change, so we encourage our members to periodically revisit their financial goals with an investment professional. We'll work closely with you to explain all your options and help you chart the proper course.
Tailored solutions for your circumstances
Nimbleness to adapt to life changes
With CFS Financial Advisor Keenan J. Retterath, you can build a personalized financial plan by reviewing priorities such as:
Retirement Plan Rollovers (401k, 403b & 457)
Insurance (Life, Long-Term Care & Disability Income)
Business Retirement Plans (SEPs & Simple IRAs)
Retirement Income Strategies
Tax Efficient Investments†
Saving For College
Contact Keenan to schedule a no-obligation appointment to review your investment and retirement account information today.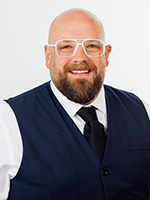 Keenan J. Retterath,
CFS Financial Advisor
CUSO Financial Services, LP
Bismarck Main Office
Phone: 701.355.7772
Fax: 701.222.3996
Email Keenan

Schedule an Appointment in Bismarck
Keenan is available for appointments at our Hazen Branch every other Tuesday. Please call 701.748.6868 to schedule.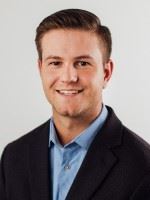 Brodey Geiger,
CFS Financial Assistant
CUSO Financial Services, LP
Bismarck Main Office
Phone: 701.355.7772
Fax: 701.222.3996
Email Brodey
Capital Credit Union is a full-service financial institution with locations in Bismarck, Mandan, Fargo, Beulah, Hazen and New Salem, North Dakota.
†For specific tax advice please consult a tax professional.
Non-deposit investment products and services are offered through CUSO Financial Services, LP ("CUSO Financial") ("CFS") a registered broker-dealer (Member FINRA/SIPC) and SEC Registered Investment Advisor. Products offered through CUSO Financial: are not NCUA/NCUSIF or otherwise federally insured, are not guarantees or obligations of the credit union, and may involve investment risk including possible loss of principal. Investment Representatives are registered through CUSO Financial. The Credit Union has contracted with CUSO Financial for investment services. Atria Wealth Solutions, Inc. ("Atria") is not a registered broker-dealer and/or Registered Investment Advisor. CUSO Financial is a subsidiary of Atria.