Difference-makers wanted. Job satisfaction awaits.
Ready to turn your career from blah to hurrah? Check us out. We're looking for people who are passionate about making their neighbors' lives better and their communities stronger.
Bring us your energy. Bring us your ideas. Bring us your can-do attitude and team-player outlook. In short, if you want to share your talents in a workplace environment where you will grow personally and professionally, we want to hear from you.
We've got something special here at Capital Credit Union and our members know it. We serve 6 communities with 11 branches and have been helping people in North Dakota reach their financial goals since 1936. But to deliver the best, we need the best team. And to build that team, we offer competitive salaries and benefits packages and a work environment that is challenging, rewarding and fun.
We currently have an opening for a Capital Credit Union CUSO Financial Services, LP Financial Advisor in Bismarck, ND. Click here for details.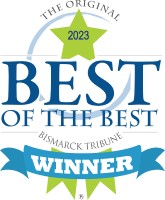 Capital Credit Union is a full-service financial institution with locations in Bismarck, Mandan, Fargo, Beulah, Hazen and New Salem, North Dakota.