From seed to feed. From barns to beef cattle.
North Dakota farmers and ranchers have worked the land and tended livestock for generations. We have a long history of rolling up our sleeves and providing the funding that keeps everything growing.
Funds for acreage, equipment and more
Working capital for farm upgrades
Unpredictable weather. Erratic market prices. There's nothing more challenging than running a family farm or bigger agri-business. But there's one thing you can count on to be steady - our wide range of loans that can help you purchase (and tend to) livestock, equipment, acreage, outbuildings and more.
Additional Features
Financing to purchase farmland and structures
Funding for equipment, livestock, seed and feed
Working capital for a wide range of improvements
Competitive rates
Tailored loans that factor in your revenue cycle and seasonal needs
Experienced lenders who have a deep understanding of agriculture
---
What You'll Need
Get the ball rolling by filling out this Business Loan Application and this Personal Financial Statement. Also, please have these documents ready to submit:
Three years of financial statements
A current, year-to-date financial statement
Three years of tax returns (business and personal)
Business Plan or Strategic Plan (including three-year budget/forecast)
Real estate appraisals and/or real estate tax statements (if applicable)
List of machinery or equipment to be financed
Proof of business registration
For Sole Proprietorship: Trade name certificate
For Corporation: Articles of Incorporation and Certificate of Incorporation
For Limited Liability Corporation: Certificate of Organization and Operation Agreement
For Partnership: Certificate of Partnership
---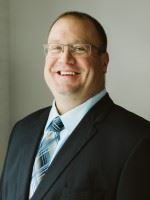 Chad Williams
Bismarck & Mandan Branches
Agriculture Manager Vice President
NMLS# 459131
Email Chad

Schedule an Appointment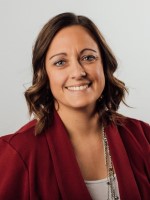 Stacy Blohm, CCUFC
Hazen, Beulah & New Salem Branches
Financial Services Officer
NMLS# 1678265
Email Stacy

Schedule an Appointment
Capital Credit Union is a full-service financial institution with locations in Bismarck, Mandan, Fargo, Beulah, Hazen and New Salem, North Dakota.